WHEREVER I GO, MY CAMERA FOLLOWS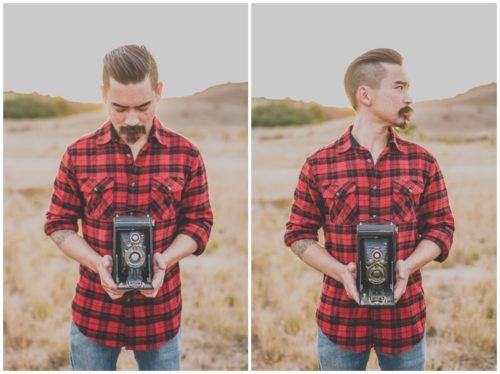 Whoo hoo, high-five! Thanks for checking out my website! Salutations, I'm Martin Ngo and I'm a photographer based in Orange County in beautiful Southern California. I document weddings with my lovely wife, Theresa, in Orange County, LA, San Diego, Temecula, the Inland Empire, and anywhere you want to shoot. We have our passports ready and will travel.
I'm a dreamer with big ideas, a beach bum, a food and beer lover. I enjoy traveling, camping and hiking in Yosemite, rock climbing, acquiring tattoos, drinking good strong coffee, and spending quality time with my partner in crime and our 3 adorable little rug rats.
I head a fun, modern and creative photography and videography  team that specializes in weddings, engagements, and Yosemite photo shoots. If you're looking for a photographer to replicate your pins on your Pinterest boards, I'm not the photographer for you. My clients trust me to envision and create awesome photos based on their personalities and chemistry. I love working with clients who believe in me and allow me the creative license to create beautiful, modern and personal photographic art for them to cherish. 
The best part of my job is being a part of my rad clients' big day and capturing the unforgettable moments for one of the happiest days of their lives. I'd love to hear how you guys fell in love, learn about what makes you both smile, and of course I would be honored to have the opportunity to capture your big day. Drop me a line and let's find out if we're a good fit! I love meeting new people and being inspired by their love stories.
cheers,
Martin
FUN FACTS ABOUT ME
*My wife and I met on a double blind date and we have been together for 17 blissful years
*I use to work at Disneyland during my college days and still love anything Disney. I have my annual season pass ready for photo sessions at the happiest place on earth!
*I'm known to travel far and wide for ridiculously good food and craft beer…nom nom nom
*My favorite wedding brands: BHLDN (Anthropologie), Sarah Seven, Claire Pettibone, Jenny Packham, and Reem Acra
*Words that I live by….."Twenty years from now you will be more disappointed by the things that you didn't do than by the ones you did do. So throw off the bowlines. Sail away from the safe harbor. Catch the trade winds in your sails. Explore. Dream. Discover."  Mark Twain